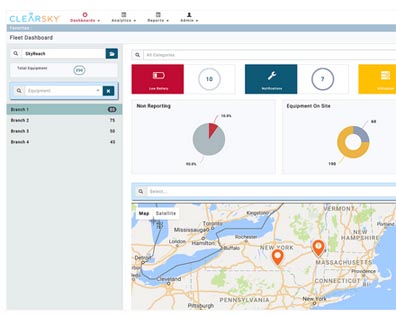 JLG Industries, Inc., an Oshkosh Corporation company and a global manufacturer of aerial work platforms and telehandlers, recently released its ClearSky fleet management telematics solution.
ClearSky combines multi-year service plans and several hardware options, providing equipment owners and operators flexible options for access to critical engine and equipment operational data.
The system also monitors fault codes and other critical alerts, which can be sent via text and email. Additionally, ClearSky data can be integrated with customers' enterprise resource planning (ERP) software for seamless fleet management.
ClearSky lets users enjoy the benefits of improved fleet performance and productivity, increased equipment uptime, enhanced fleet security and visibility, and reduced cost of ownership".
Collected and summarized from the source below by Ta Ngoc Diep:
http://www.aviationpros.com/press_release/12352257/jlg-introduces-clearsky-fleet-management-system