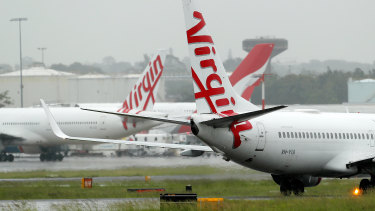 The Virgin Australia Group will make 1,000 of its 8,000 stood down employees permanently redundant, including all 220 Tigerair pilots.
Chief executive Paul Scurrah made the initial announcement on the ABC on Thursday morning, before the Australian Federation of Air Pilots (AFAP) confirmed the Tigerair news hours later.
Scurrah said, "This is the worst airline crisis the world has ever seen. Alongside the temporary stand-downs, which ensure workers still remain attached to their company, the business appeared to indicate it was intending to permanently close its New Zealand cabin crew and pilot base, and its Tigerair Melbourne pilot base.
The Transport Workers Union praised Virgin Australia's management for engaging with the union but asked the government to do more.
Selected and summarized Minh Pham from the source  https://australianaviation.com.au/2020/03/1000-stood-down-virgin-staff-likely-to-be-made-redundant/