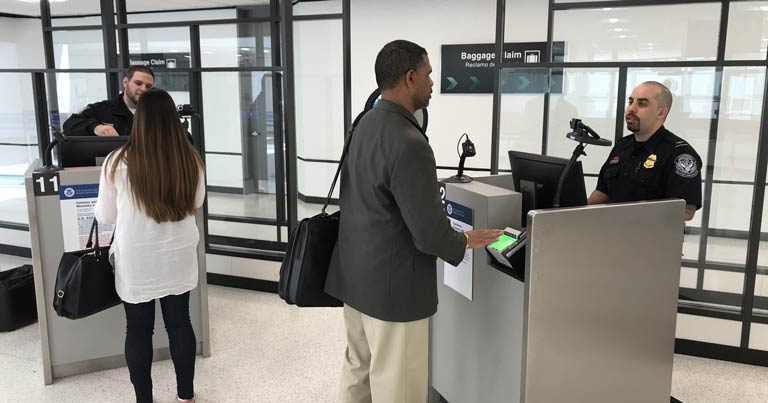 Biometrics technology can play a key role in helping to enhance the passenger experience by facilitating simple, hassle-free processing, while also strengthening security. In the past few years, airports and airlines, government agencies and technology vendors have been investing more and more in the technology.
According to SITA, 63% of airports and 43% of airlines plan biometric ID management investment by 2020 and for those who are just taking their first steps into exploring the technology.
British Airways was one of the first airlines to trial self-service biometric boarding gates on international flights out of the US.
While biometrics technology has reached a point where it can transform travel experiences, the change management aspect – from both passenger and process standpoints – will take some time, as will the creation of further collaborations between the various parties involved. Airports, airlines, government agencies, technology vendors and consumers must reach consensus on how to responsibly deploy biometrics, if the benefits of speedy, dependable and secure biometrics are to be fully realised by all.
Collected and summarized from the source below by Giang Tan
https://www.airportbenchmarking.com/biometrics-technology-a-transformative-agent-in-revolutionising-air-travel/