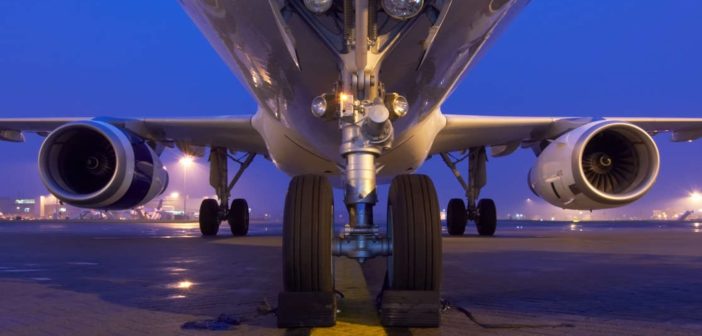 Despite longer-lasting aircraft, more durable engines, and innovations in maintenance techniques, recent research has shown that maintenance spending continues to increase. Mark Martin, director of the commercial aviation product line at IFS sets out four major technological developments that will help airlines meet these challenges and produce major benefits across the commercial aviation industry through 2018.
Seeing double: Digital twins will set new maintenance standards
Maintenance is one of the major contributors to aircraft operating costs. Flight delays and cancellations from unplanned maintenance cost airlines millions of dollars every year, not to mention the impact on customer satisfaction. Digital twins, a state-of-the-art method of monitoring engines when in use, will help airlines achieve these aims. GE helped develop the world's first digital twin for an airplane's landing gear. According to IDC, companies that invest in digital twins will see a 30% improvement in cycle times of critical processes, including maintenance. One of the biggest opportunities for AI involves predictive maintenance. An Oliver Wyman report suggested that predictive analytics can help optimize maintenance planning and capacity by reducing the need for routine maintenance and only triggering repairs when needed – helping increase fleet availability by up to 35% and reduce labor costs by 10%.
AI is helping bring this to reality by using data from in-service aircraft to predict potential issues. Cloud solutions are a vital tool in the new aviation IT landscape, especially when dealing with scheduled and unscheduled aircraft maintenance. Having smarter assets and mobile devices wirelessly connected to store data in the cloud removes the need to physically store and process data on-site.
Airlines aren't just eyeing the cloud as an answer to dealing with AI – cloud services also go hand in hand with mobile solutions. Software as-a service solutions are helping drive new efficiencies into commercial aviation operations, particularly for line of business needs such as line maintenance execution and planning.
Drones: An autonomous inspector calls
Drones have the potential to cut this time dramatically while offering greater accuracy of checks, freeing up engineers' time, reducing maintenance costs and improving safety.
FAA Part 107 requires unmanned aircraft operators to ensure that aircraft and controls are fit for safe operation prior to any flight.
Collected and summarized from the source below by Minh Pham  https://www.aircraftinteriorsinternational.com/industry-opinion/2018s-four-major-aviation-technology-developments.html